A few days ago marked the 1 year anniversary of my time as an Internet Marketer/SEO. During this year a lot has happened and most of it for the better. After reading various internet marketing forums, I took really the only required step to making money online: taking action. Since that point, I was able to fully quit my job (although I do remain a full time college student) which gave me complete freedom over my time. I have launched many sites, some successful, many not so much. For the most part, I have always kept what I do a secret and behind closed doors, but that has changed.
My inspiration to finally do a case study on ranking a site came from http://www.cloudlivingjourney.com/ where a fellow internet marketer was able to build out a site that was complete with SEO and then flip it on Flippa for 5 figures further down the line. Tung, if you are reading this, congratulations!
Without further adieu, let's get into it!
The Niche: Health Related
While I will not being giving away the exact niche for the website I am building out or the exact keywords I can tell you that it is in a health related field. I picked this field because I have a friend who recently released a health product on ClickBank and was looking for affiliates. I have run a great many affiliate sites but never used ClickBank so I thought I would give it a try.
If you have not read my tutorial on keyword research, you can find it here. It needs a bit of updating since Google has since gone to the keyword planner, but for now, reading that article should give you a bit of an understanding of what is going on.
Keyword Research
The provider of this new health project gave me a few keywords that he thought would be profitable. I then ran them through the new Google Planner as well as SEMrush to check how many searches they get a month and pick out more related longtails. The following is what I came up with.
Exact Searches a Month
60,500
18,100
14,800
5,400
4,400
4,400
3,600
1,900
1,600
1,600
1,600
1,300
880
720
590
590
480
260
260
50
Each one of the bullet points stands for a new keyword and its exact searches a month in Google. The grand total for all 20 keywords in the list comes to 123,060 searches a month!
Obviously I will not be ranking number 1 for all of these terms, but the top 3 biggest searched terms are also "buyers" keywords. They visitors will have an issue and are looking for a product to fix that issue. Simply put, these terms should do well in converting. I have been told by the product provider that his landing page is converting at 10%. I hope to convert my traffic with at least a 5% conversion rate.
Site Structure
The site structure of this niche website is going to be very similar to all the other projects that I have done in the past.
The first thing I decided to do was go with a PEMD or partial exact match domain. This simply means that the main keyword is in the title with some other text.
Next there will be the homepage which will target the top 3 keywords I will attempting to rank. On the homepage I have written a 1000 word article about the niche with a few testimonials and put a large call to action above the fold. The call to action is bold and colored and acts to draw the user to click the link to put them on the products landing page before they have read the article. If they do take the time to read the article, I have placed a call to action in the middle as well as at the very end.
Since I am targeting 20 keywords, I hope to pull in lots of longtail keyword traffic as well. The homepage targets the top 3 keywords and then the blog on the website will consist of informative articles that target each of the other key terms that I will attempt to rank.
The SEO Game Plan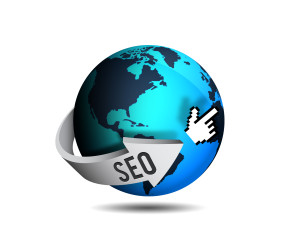 After I got done doing my keyword research, I of course needed to check the competition of each of these keywords. Much to my surprise even the biggest trafficked keywords were not very competitive. There are a few news articles and a few affiliate sites on the first page for each of the terms. Neither of those sites are very heavily back linked or have great on page optimization so it should not be very hard to beat them.
At the time of this writing, the site in question has been sitting for a month with a homepage article of 1000 words and about 10 blog posts of 500 words each.
If none of my readers has ever heard of Matthew Woodward, I highly suggest you go check out his blog. His tutorials on tiered link building are going to be the bread and butter of my tier 1 links (the links that are going to be pointed at the money site.
Along with these type of link building efforts, I will be purchasing a few packages of different type of links from the better known internet marketing forums to get max diversification of links.
Finally, I will add in some private blog network posts to give the best keywords, or keywords that are being difficult, a good boost to the top. Private blog networks are a great way to rank fast but they are not always the safest. If you are looking for a more "white hat" solution, check out my guest posting guide.
The Future
So what does the future hold? I really do not know. The plan is to take this site from zero to hero.
I want to eventually bring this site to earning at least $10,000 a month.
Follow me on any of the social media accounts or subscribe to my newsletter to get updates on the progress of this health site below.
I hope this inspires you to start your own journey or site. Remember, the only thing that is stopping you from gaining success is not taking action!
If you have any questions or comments, please post below. I would love to answer you all while taking questions/suggestions.